Astrology questions to Ask an Astrologer
So, here is a list of questions that you may want to ask an astrologer Shankar Rao Shastri (chakrasiddhijyothishyalaya). Here are the top 50 questions to ask an astrologer with perfect and most accurate answers to solve move ahead and progress in your career, education, health, love and marriage.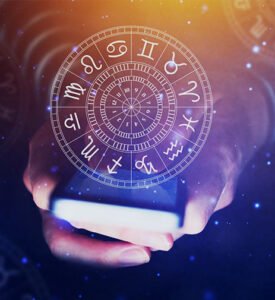 Personal Life Questions to ask astrologer
If you are interested in this area: love, family, marriage, relationships with loved ones, questions can be of the following nature:
When will I get married?
Will I meet my love?
When should I get married?
Why are relationships with the opposite sex not working out?
What kind of partner should I look for?
Is everything serious and for a long time with this partner?
Do I have celibacy signatures on my card?
Are my spouse and I suitable for each other?
How can I improve my relationship with my spouse?
When will I meet the right partner? (in case you are alone)
What does my zodiac sign talk about my future?
Health questions to astrologer
If you are interested in the area of health and your personal wellbeing or that of your family, you can question an astrologer. These Questions Related to Diseases and Health Astrology.
What is medical astrology?
Which planet is responsible for good health?
Which planet causes health problems?
Is medical astrology true?
What is the general condition of my health?
What can I do to get sick less?
Will there be remission?
Am I prone to diabetes?
Which planet is responsible for diabetes?
The time of the operation to avoid serious consequences.
Best time to start a diet?
Predisposition to certain diseases and possible prevention.
Education Questions to Ask An Astrologer
With the help of Education Astrology, an astrologer can predict that what kind of education and profession that a newborn would go for.
How can you judge educational prospects in a horoscope?
What does my horoscope tell about my education?
Do I have an opportunity to study abroad?
How fruitful is studying in a foreign country?
Which educational field is good for me?
How can I improve my concentration while studying?
Will I be able to continue my education after marriage?
Will I complete my education?
Astrology: Children related Questions
If you want to ask questions regarding your children, then you ask the following:
Child growth and development is the most fascinating aspect of parenthood. Parents can never be happy if their child is in pain or is disturbed. Know what is best for your child, unlock all the questions in front of our well-trained astrologers who can guide you and answer all your questions relating to your child.
Seek Children – Astrology to:
Know the future of your child
Know the educational front of your child
Know in which field your child will excel in
Know about childbirth problems
Know any other child-related problems
Finance Related Astrology Questions
If you are eager to know about your financial status in the future, then you can ask the following questions
Will my financial situation improve?
Should I take a loan?
Where can money come from?
What should I do to establish financial flows?
The above questions can be attributed to the material side of your life. The range of issues that can be solved with the help of Vedic astrology is quite wide. Sometimes each of us just vaguely feels the need to clarify some aspects of our lives. If you understand that you still cannot decide on the choice and solution of the tasks assigned to you, call the astrologer to make an appointment.