Phone is an easy way to get in touch with anyone, that's why Astrology Consultation on Phone, WhatsApp is offered by Shankar Rao Shastri. Users can get in touch with the expert astrologer Astrologer Shankar Rao Shastri and can ask for astrological questions.
You can also discuss you're professional as well as private life to get fruitful solution for your problems. The main mission of Chakrasiddhi Jyothishyalaya is to offer excellent services at a minimum cost. So that more and more people can take advantage of the Astro services provided by the celebrity astrologer – Shankar Rao Shastri.
Online Astrology
Consultation on Phone, WhatsApp
All those customers who wish to avail Astrology Consultation on Phone are required to make a call on this number (+91-098664 35712). If you did not feel comfortable talking about your problems on call, then you can also chat with Pandit Shankar Rao Shastri by adding them on your WhatsApp.
Apart from Online Astrology Consultation on Phone, you can discuss your problems related to love, marriage, career, etc by filling the consultation form available online on the official website. For this, you are required to visit the homepage and press on the "Contact Us" tab.
After that, fill in asked details such as your name, E-mail Address, Phone Number, City, State, and other information. Once you fill in all the information and then hit on the "Submit" Tab.
Online Astrology
Advice on Phone
Astrology is a science that helped thousands of people from ancient times and still holds the same virtue and importance. But with the high competition, it becomes difficult to find a genuine astrologer.
Thus, if you are eagerly seeking for genuine astrology website to grab accurate astrology predictions and guidance, then Chakrasiddhi Jyothishyalaya is the right platform. It also offers a free daily horoscope to all the potential customers.
If you also wish to avail this benefit, then visit the web portal of Chakrasiddhi Jyothishyala and fill the Rashi Form with the asked details. Online Astrology Consultation on Phone proves to be a scanning process that helps thousands of users to get solution for their queries.
Benefits of Having Online Astrology
Consultation on Phone
There are numerous benefits of having Online Astrology Consultation on Phone. Some of them are mentioned below. Have a peek!!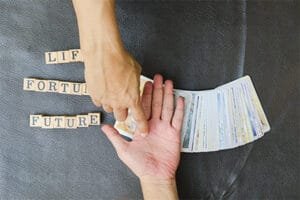 🌟 Astrology Consultation on Phone with Pandit Shankar Rao Shastri 🌟
In today's fast-paced world, we understand that finding time for an in-person consultation can be challenging. That's why Pandit Shankar Rao Shastri is delighted to offer convenient and insightful astrology consultations over the phone.
Why Choose Phone Consultation?
📞 Convenience: Connect with Pandit Shankar Rao Shastri from the comfort of your home, office, or anywhere that suits you. No need to travel or disrupt your schedule.
🌐 Global Reach: We welcome clients from around the world. Geography is no longer a barrier to accessing the wisdom of astrology.
🔒 Privacy: Your privacy is our priority. Discuss your concerns and questions with complete confidentiality.
What to Expect in a Phone Consultation:
✨ Personalized Insights: Pandit Shankar Rao Shastri will analyze your birth chart and provide you with personalized insights into your life, including career, relationships, health, and more.
🌌 Future Guidance: Discover the cosmic influences shaping your future. Gain clarity on upcoming opportunities and challenges.
❓ Answers to Your Questions: Have specific questions? Pandit Shankar Rao Shastri will address them with precision and wisdom.
🕊️ Spiritual Guidance: Beyond predictions, receive spiritual guidance to bring positivity and balance into your life.
How It Works:
Schedule Your Appointment: Contact us to schedule a convenient phone consultation appointment.
Prepare Your Questions: Take some time to jot down any questions or concerns you'd like to discuss during the session.
Connect: At the appointed time, Pandit Shankar Rao Shastri will call you for the consultation. Ensure you're in a quiet and comfortable environment.
Guidance and Insights: During the call, you'll receive valuable insights and guidance based on your birth chart and specific queries.
Follow-Up Support: If needed, you can request follow-up consultations to track your progress and receive ongoing guidance.
Take the next step on your spiritual journey. Connect with Pandit Shankar Rao Shastri for a transformative phone consultation that can bring clarity, positivity, and empowerment to your life. To schedule your session or for inquiries, please contact us today.
🌟 Unlock the cosmic wisdom that awaits your call. 🌟